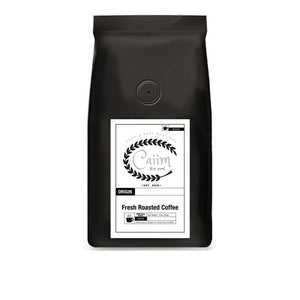 Decaffeinated coffee that is a special blend of our single origin coffees.
I wish I found this sooner.
I have had all kinds of decaf but this is way way better than anything I've had before. ☺️ thx
Amazing Decaf!
I amazed this is a decaf. I really like the smooth taste and its so aromatic. The brewing scent is like walking into a fancy coffee shop.
Great Decaf
Loved this decaf coffee, and I'm a very discerning decaf coffee drinker. Really rich flavor tones and undertones.